i2i 5G Core Gets Observability Boost with OpenTelemetry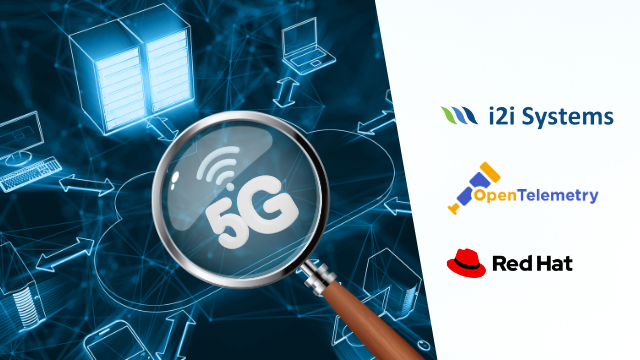 W
e're excited to announce that i2i 5G Core recently integrated the OpenTelemetry (OTel) Collector for metrics egress to provide observability and visualization of 5G Core Stack performance. 
With this achievement, i2i Cloud Native 5G Core gets an observability boost with OTel which is an open source project under the Cloud Native Computing Foundation (CNCF). Advanced observability on the 5G Core Stack makes it easy and more effective to analyze performance, monitor health, and troubleshoot on i2i 5G Core.
In the course of this effort, we've engaged in collaborations with industry leaders such as Red Hat, Intel and DDOSIFY. Working together, we've accomplished substantial milestones in ensuring the Easy & Effective observability of i2 5G Cloud Native Network Functions (CNF) data by utilization of OTel operator on Red Hat Openshift Container Platform (OCP) and data visualization with Grafana/Looker dashboards. 
Thanks to everyone on the team for their valuable contributions that made this achievement possible.
Review the details of the collaboration by following this link.