Thank you for joining us at Mobile World Congress 2022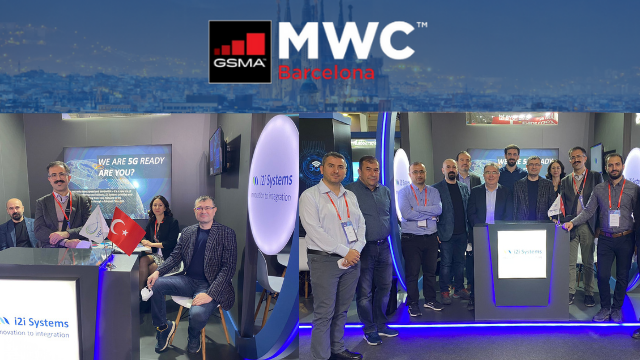 A
s the world's leading exhibition for the connectivity industry, Mobile World Congress (MWC) Barcelona is attended by global mobile operators, device manufacturers, technology providers, vendors, and content owners. MWC took place as a physical event between 28 February – 3 March for the first time in 2 years and it was hailed as a great success. This year's theme was "Connectivity Unleashed" and it featured the hottest technology that will shape the future. The event also hosted inspiring speakers from technology and connectivity industries.
As i2i, we were proud to be exhibiting at the world's largest gathering of connectivity leaders. It was our great pleasure and honor to welcome our esteemed guests to our booth. Our team exhibited our latest 5G connectivity solutions around 5G services and our products; including i2i 5G Core Network, 5G New Radio BBC Solutions, i2i Policy Manager (Combined PCF/PCRF) and Next Generation Convergent Charging & Billing Solution.
We are already looking forward to next year's MWC to discover the latest technologies and build a strong network and partnerships.