i2i Systems to participate in the AI-SMeCoT Project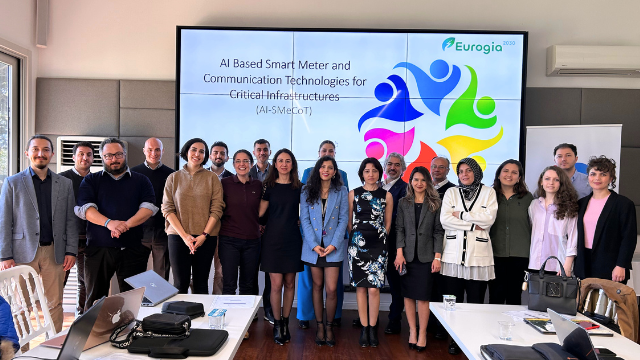 We are pleased to announce that i2i Systems will be participating in the AI-SMeCoT (AI-Based Smart Meter and Communication Technologies for Critical Infrastructures) Project. The project's kick-off meeting took place in Istanbul with the other stakeholders participating in the project that include İGDAŞ, NETAŞ, Havelsan, Turkcell, Inercya Solutions, FLONIDAN, Fio Gaz, Panel Sistemas Informaticos, and Charles III University of Madrid.
AI-SMeCoT is a project that is aimed at finding ways to conserve energy, reduce the number of field personnel and vehicles required for meter reading, prevent unauthorized use, and enable the secure and instantaneous transmission of data using 5G and NB-IoT technologies. To accomplish this, all metering systems will have the appropriate equipment and computational interfaces that enable remote monitoring and control of the smart meters.
The project will also facilitate the automatic remote shut-off of meters in the event of natural disasters resulting in increased safety to reduce the risk of gas leaks or fires and decreased damage to property and infrastructure.
The project will provide a shared communication platform for meter reading and management reducing communication costs and operational expenses and the large amount of data generated by the project will be utilized to improve and develop other operational processes.
We are excited to be a part of such a remarkable project that has the potential to revolutionize the energy and utility sector. We look forward to collaborating with our partners to achieve the desired outcomes of this project.
Follow us on social media to stay updated about i2i News!