Turkuaz project has been a great success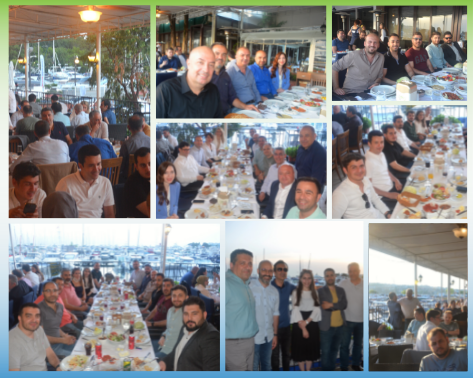 Turkuaz, one of the largest domestic and national transformation programs in the Telecommunications sector in Türkiye, has been a great success, and as a result Türk Telekom started to use the i2i OCS (Online Charging System) product for both Postpaid and Prepaid subscribers. i2i OCS, which is the heart of the GSM operator and can only be developed by a few global companies due to the high technologies it requires and high costs worth millions of dollars. It went live with the outstanding effort of the smart and hardworking people of Türkiye, and as of today, it has reached more than 24 million subscribers of Türk Telekom, which showed that; when the given the chance, goals that could not even be imagined before can be achieved by our teams.
We organized a dinner party to come together with the team members of Türk Telekom and i2i Systems, and all our stakeholders to celebrate the success we have achieved in this project together. We would like to take this opportunity to especially thank under Yusuf Kıraç's leadership; İrfan Uğur, Mustafa Kemal Odabaşı, Levent Öznalçacı, Coşar Baykal, Hakan Tongar, Fatih Bekin, Technology Teams and Türk Telekom Business Units for their unwavering support; and all our teams once again for making us all proud by continuing their work with great dedication and devotion.
We hope that this historical success will lead the way for more national projects in the future and we wish to keep celebrating our achievements together!